When you speak to your physicians, you want to carry more weight in your conversation. However, a topic of change may require some finesse on your part.
Today, Terry gives you her best tips to improve your influence on your medical providers, by giving you her insights into the skills coding, auditing, and compliance professionals must have when speaking to medical executives. These "soft skills" are necessary to share your expertise, collaborate with providers, and in many cases, "influence" physicians and other healthcare providers to change behaviors to improve documentation and coding accuracy.
Your physicians have a million other things to do and so do you! Terry will discuss ten tips for success that, among other things, will help you be prepared to get to the point and make an impact.
Remember, your "influence" is not only limited to the conference room or physician's office: you are marketing yourself in every email, meeting, and in-person discussion in which you contribute. You are ultimately in control of elevating or diminishing your ability to influence others in the workplace.
This episode will help you be that influencer!
Subscribe and Listen
You can subscribe to our podcasts via:
If you'd like to become a sponsor of the CodeCast podcast please contact us directly for pricing: https://www.terryfletcher.net/contact/
Podcast: Play in new window | Download (Duration: 28:19 — 39.0MB)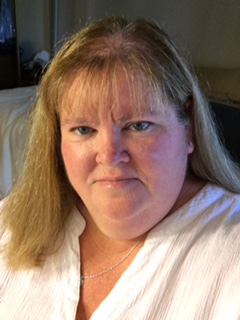 BS, CPC, CCC, CEMC, SCP-CA, ACS-CA, CCS-P, CCS, CMSCS, CMCS, CMC, QMGC, QMCRC
Ms. Terry Fletcher is a healthcare coding and billing consultant based in Southern California. With over 30-years experience, Ms. Fletcher teaches over 100 specialty coding Seminars, Teleconferences and Webinars every year. You can find her CodeCast™ podcast series, focusing on Physician Coding, Billing, Reimbursement, compliance, and Medical industry revenue opportunities, on iTunes, Stitcher, TuneIn, and Google Play.