About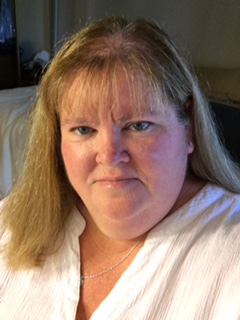 Terry A. Fletcher BS, CPC, CCC, CEMC, SCP-CA, ACS-CA, CCS-P, CCS, CMSCS, CMC, QMGC, QMCRC, QMPM
---
About Our CEO/President
Ms. Terry Fletcher is a Healthcare Coding & Billing Consultant based in Laguna Beach, California. With over 30 years' experience in the Business of Healthcare, Ms. Fletcher is an Editorial Board Member for ICD10Monitor.com, a past National Advisory Board member for AAPC and past Chair for the AAPCCA. Terry is a CPT and ICD10-CM Coding, Billing and Reimbursement Educator for McVey Seminars, AAPC, AHIMA, ICD10University, NSCHBC, Decision Health, Ozark Coding Alliance and her company, Terry Fletcher Consulting, Inc., teaching over 100 Specialty Coding Webcasts, Conference Speaking Engagements, and Private Training Modules/Webinars every year. Terry is also a Specialty Practice Auditor for multiple medical practices around the country.
You can find her CodeCast™ podcast series, focusing on Physician Coding, Billing, Reimbursement, Compliance, and Medical industry revenue opportunities, on Apple Podcasts, Stitcher Radio, YouTube, TuneIn, Amazon Podcasts, iHeart Radio, Google Podcasts and Spotify.
Ms. Fletcher is an Editorial Advisor for Cardiology Coding Alert! & Practice Management Coding Alert! from The Coding Institute. Terry is the co-author of the Peripheral-Cardiology Coder from Medlearn, Inc, and authors many publications on coding and billing that you can find on our products page for purchase.
Terry holds a bachelor's degree (BS) in economics, multiple certifications in coding, and her proficiency certification in ICD-10-CM: BS, CPC, CCC, CEMC, SCP-CA, ACS-CA, CCS-P, CCS, CMSCS, CMC, QMGC, QMCRC, QMPM. Her coding and reimbursement specialties include: Cardiology, Peripheral-Cardiology, Gastroenterology, E/M Auditing, Orthopedics, General Surgery, OBGYN, Dermatology, Interventional Radiology, Telemedicine Services as well as Clinical Documentation Integrity and Revenue Cycle Management.