Medical Acronyms You Need To Know!
In this climate of texting and wanting quick results for everything from ordering your lunch, to ordering medical tests, to attending a meeting with a speaker who uses a lot of acronyms that you are expected to know, let's save some time and offer you a reference tool so you aren't going to "Dr. Google" when trying to be present in your education as a medical professional.
Webinar Acronyms –Reference Tool
AAP – Advanced and Accelerated Payments (from Medicare)
ACO – Accountable Care Organization
ADR – Additional Documentation Request
APP – Advanced Practice Provider
AKS – Anti-Kickback Statute
APP – Cash Payment Applications
CAA – Consolidations Appropriations Act 2022
CARC – Claim Adjusted Reason Codes
CERT – Comprehensive Error Rate Testing
CF – Conversion Factor
CY – Calendar Year
CMS – Centers for Medicare and Medicaid
DOJ – Department of Justice
EOB – Explanation of Benefits
FCA – False Claim Act
FWA – Fraud Waste & Abuse
GAO – provides fact-based, nonpartisan information to Congress. Often called the "congressional watchdog,"
HHS – Health Human Services
HIMS – Health information Management Service
HIPAA – Health Insurance Portability & Accountability Act.
IDR – Independent Dispute Resolution (NSA)
LCD – Local Coverage Determination
MAC – Medicare Administrative Contractor
MedPAC – Medicare Payment Advisory Commission
MMA – Medicare Modernization Act
MPFS – Medicare Physician Fee Schedule
MSN – Medicare Summary Notice
MSO – Management Service Organization
NCD – National Coverage Determination
NPP – Non-Physician Practitioner
NSA – No Surprise Act
OCR – Office of Civil Rights
OIG – Office of Inspector General
PAYGO – federally mandated "pay-as-you-go" deficit control budget rules
PE – Private Equity (firms)
PHE – Public Health Emergency
ePHI – Protected Health Information (electronic)
POS – Place of Service
QHP – Qualified Health Care Professional
QPA – Qualifying Payment Amount (re: NSA IDR)
PRF – Provider Relief Funding
RAC – Recovery Audit Contractors
RARC – Remittance Advice Remark Codes
RCM – Revenue Cycle Management
RPM – Remote Patient Monitoring
RY – Reporting Year
SMRC – Supplemental Medical Review Contractor
TPE – Target Probe Educate
ZPIC/UPIC – Zone/Unified Program Integrity Contractor
Make sure you have this handy when you are needing to reference a particular regulatory guidance, speak to a physician, or listen in to an educational webinar. This will assist so you are not in the dark.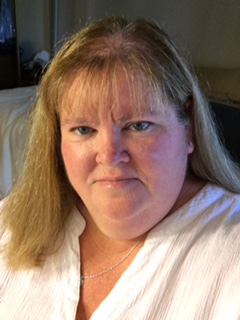 BS, CPC, CCC, CEMC, CCS, CCS-P, CMC, CMSCS, ACS-CA, SCP-CA, QMGC, QMCRC, QMPM
Ms. Terry Fletcher is a Healthcare Coding and Reimbursement Consultant, Educator and Auditor based in Southern California. With over 30-years experience, Ms. Fletcher teaches over 100 specialty coding Seminars, Teleconferences and Webinars every year. You can find her CodeCast® podcast series, focusing on Physician Coding, Billing, Reimbursement, compliance, and Medical industry revenue opportunities, on iTunes, Stitcher, TuneIn, and Google Play.
Terry is also an NAMAS Member and Podcast Host, and host of the NSCHBC Edge Podcast.