2nd Quarter 2022 Blog – Coding Corner Q&As
When you need answers to coding, billing, and reimbursement questions, who do you turn to? I am sure it isn't Ghostbusters!. If you are a Coding Corner member or Executive member, you can get unlimited coding and billing questions responded to for a yearly fee. (See our Coding Corner Webpage for pricing.)
Here are a few Q&As over the last few weeks that have caught my attention and I believe could assist many in their workflows and coding processes. Enjoy!
---
When reporting RPM (Remote Patient Monitoring) codes, Holters, Event Monitors, etc, what is the best DOS to use on the claim?
Answer: "For RPM or any device monitoring, it is Best Practice to report the service when it is completed, as you might have to produce a report if asked. So the date that the patient returns the device or the date that the physician documents the final read is the best date of service to use for billing. You may find another payer that will allow billing on the date of hook up, but that would be rare."
---
How do I code for Colonoscopy by snare and an "India ink" submucosal injection to lift the lesion?
Answer: 45385 and 45381-51 same polyp or lesion and not bundled as long as it is to help lift the lesion for removal and not to mark the space for a planned future procedure.
---
How do I code for a Mastectomy for breast size reduction for gynecomastia?
Answer: Look at 19300 for mastectomy for breast tissue removed for breast-sized reduction for gynecomastia, but if the breast tissue was removed for a reduction only, and there is no gynecomastia diagnosis, then use code 19318
---
How do I code a stent in the right common iliac and the left external iliac?
Answer: For bilateral lower extremity stenting, the CPT® 2022 Professional Edition gives us modifier direction of this scenario at 37221, and 37221.59. It seems like a -50 modifier would be more appropriate since this is a bilateral procedure, but CPT® overrules this coding application in the section for LE interventions.
---
How do I code a stent in the right renal artery and left renal artery?
Answer: 37236 and add-on code +37237 – there is no side-to-side or unilateral or ipsilateral offering. Only initial artery and additional artery.
---
How do I code for 99417 to add on prolonged care to the level 5 service?
Answer: If the physician reports a level 5, 99205, or 99215 for a Medicare patient and meets the "maximum" required time allowed for either code and then adds 15 minutes of clinical time, the provider can add the modifier G2212, which is a crosswalk to the add on code for prolonged services +99417. If the patient is a non-Medicare patient, CPT® allows for the minimum time of a level 5 to be met, and the additional 15 minutes, but we submit that Best Practices would be to follow CMS rules on this, as it makes more sense.
---
A patient had a TAVR procedure and had continued bleeding of the femoral artery, so a femoral artery stent was deployed. What code do I use for this service?
I see that the CPT® book states, "Codes 37220-37235 are to be used to describe lower extremity endovascular revascularization services performed for occlusive disease," so I know that these codes do not apply since the stent was deployed for hemostasis. Is this a billable service?
Answer: I would recommend using CPT code 37236 for the placement of a stent (or stentgraft) when the device is placed to treat a bleeding vessel. Had this hemorrhaging vessel been somehow treated with coils, it would be coded as an embolization with CPT code 37244. If both coils and a stent were used to treat the same pathology, we would only code for the embolization. Code 37226 is for the placement of a stent in the femoral/popliteal region for the treatment of occlusive disease, while code 37236 is used when a stent or stentgraft is placed for the treatment of non-occlusive disease (bleeding, AVM, AV fistula, aneurysm or pseudoaneurysm [except in the iliacs where 34900 is used]).
---
On 1/8/2022 the patient returns for a scheduled skin biopsy for a lesion found at his initial visit.  The dermatologist evaluates the patient to decide if the patient has a preclusive history or allergies, to decide if the patient can tolerate the procedure, to ensure patient consent after education, and that the patient understands post-operative instructions.
Satisfied the patient can move forward with the recommended plan, the dermatologist decides to commence with the biopsy, which is performed with no complications. This visit took 15 minutes of the dermatologist's time. Can an office visit also be billed here with a 25 modifier?
Answer:  No additional E/M is allowed on this return visit date, and the code billed is: 11102 with work RVU .66
---
Some E/M 2021 Rules Guidance
Question 1: I spent time reviewing charts and results before or answering questions after the date of the face-to-face encounter. Can I count this time in choosing my level of service?
Answer 1: No. When using time to choose your level of service, use only the time you spent on the date of service.
Question 2: Must I provide counseling or coordination of care to use time to choose my level of service?
Answer 2: No. The AMA does not require you to provide counseling or coordination of care to choose your procedure code based on the time you spent.
Question 3: If I do not document the date of the encounter, does this mean I cannot use time to choose my level of service?
Answer 3: You can still use the time spent face-to-face and for appropriate non-face-to-face activities on the date of the encounter to choose your procedure code. If documenting the service on a different calendar date, do not include the time spent documenting
---
To learn more about the Coding Corner Membership Options, go to https://www.terryfletcher.net/services/coding-corner-network-membership/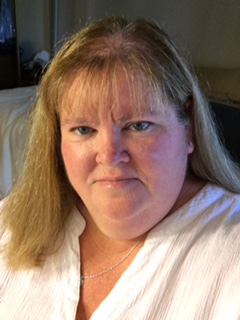 BS, CPC, CCC, CEMC, CCS, CCS-P, CMC, CMSCS, ACS-CA, SCP-CA, QMGC, QMCRC, QMPM
Ms. Terry Fletcher is a Healthcare Coding and Reimbursement Consultant, Educator and Auditor based in Southern California. With over 30-years experience, Ms. Fletcher teaches over 100 specialty coding Seminars, Teleconferences and Webinars every year. You can find her CodeCast® podcast series, focusing on Physician Coding, Billing, Reimbursement, compliance, and Medical industry revenue opportunities, on iTunes, Stitcher, TuneIn, and Google Play.
Terry is also an NAMAS Member and Podcast Host, and host of the NSCHBC Edge Podcast.