What is a Remote Coder?
A career as a remote coder allows you to work remotely in the healthcare field and use your computer skills to access what you need to fulfill the job requirements of an onsite coder or billing professional.
Remote medical coders are typically set up through their employer's/medical practice's IT department to access the patient medical records remotely and the practice management software for billing and coding. Most tasks are data entry input related, but many remote coders that work outside the healthcare facility, typically from home, have additional tasks beyond the data entry of codes, and some employers do ask that the remote coder be onsite at least 2-4 times a month.
Successful remote coders will need to be attentive and pay close attention to details to avoid making mistakes. For those working from home, who can set their own hours, will also need to be disciplined and focus to stay on track to meet deadlines. The table below gives you and idea of the educational requirements for most remote coders.
Degree Required
Associates degree common, or coding certification equivalent
Education Field of Study
Health Information Technology (HIT), Revenue Cycle Management (RCM) or Professional and/or Facility Coding
Certification
Most healthcare employers require a "coding certification" of some kind to prove experience in the field of coding, billing and reimbursement, and health IT**
Key Responsibilities
Use ICD-10 and CPT codes corresponding to various diagnoses and procedures and enter them into medical software, keep records, insurance claim submission and follow up.
Job Growth (2014-2024)*
15% (for all coding professionals, medical records and health information technicians)
Median Salary (2017)*
$37,110 (for all medical records and health information technicians)
$41,500 (for most coding professional remote positions with minimum 3-years experience)
*Source US Labor Statistics
** See below for Certification options
If you want to get "certified" as a coder (there is not a specific certification for remote coders), and I highly recommend you do, there are many options. For hospital facility coders, AHIMA (American Health Information Management Association ~ www.ahima.org ) has several certification options, such as CCS (Certified Coding Specialist), RHIT (Registered Health Information Technician) and CCA (Certified Coding Associate) to name a few.
The AAPC (American Academy of Professional Coders ~ www.aapc.com ) has physician based certifications, also known as "pro fee" coding certifications such as the CPC (Certified Professional Coder) and AAPC offers specialty certifications in areas like, Cardiology (CCC), Interventional Radiology (CIRCC), E/M coding (CEMC) and more. There are other certification options from Board of Medical Specialty Coding (www.medicalspecialtycoding.com), QPro formerly PAHCS (www.QPro.com)
Getting Started
Although the implementation of remote coding can be straightforward and seemingly easy to implement, you need to address a number of issues before sending coders home. These included:
developing telecommuting policies/procedures
human resource considerations
departmental process changes
Internet training
hardware/software evaluation
remote access to other systems
By the Rules: Telecommuting Policies/Procedures
Before implementing a remote coding program, ask ALL of the workers who will be working at home to sign a written telecommuting agreement. This establishes expectations for everyone involved, including managers and coders who will have very little direct supervision. It also establishes what the coders can expect from support and management staff.
The agreement should address issues such as:
defining telecommuting as a management option rather than an employee benefit
expectations relative to confidentiality issues
productivity issues
ownership issues
time frame for working at home
on-site availability
potential for cancellation of the entire program
reference materials and HIPAA regulations
If all of these issues are outlined at the start, there will be much less confusion, which will contribute to the program's overall success.
To recognize and reinforce the importance of the confidentiality of the online record, a separate confidentiality agreement should be developed and incorporated. This document should address the office location within the home, the need for a separate secure location that will not be accessible when the coder is not working, the security of the information on the PC (and a computer that no one in the family has access to), and the need to sign off the application when the coder is not physically in front of his or her PC. Once the employee has reviewed and signed this agreement, there should be no questions regarding expectations about confidentiality and security.
Check List before you go remote:
Before implementing a remote coding system, here is a sample of questions to ask:
Human Resource Issues:
Will coders be paid per chart or hourly?
Will O/T be paid?
Will any incentives be built into the program for productivity bonuses?
How will coders report hours worked or number of charts completed?
How do you hand sick time or vacation time?
Will this be a W-2 employee with standard benefits or a 1099 contract worker?
Scanning:
What types of charts will you scan?
How will you accomplish scanning. Will this require an onsite FTE or will you be able to incorporate the process into an existing onsite employee's daily workload?
Will the scanner's responsibilities be strictly clerical?
How much prep work is needed to can, and how available is this employee to the remote coder?
What volume will you be scanning?
What charts will be coded on site vs those scanned?
Departmental Processes:
Will all of your remote coders work at home full-time? Or will you try to blend in-house work versus the part-time work at home coder?
How will you make sure that any loose material (i.e. lab results, path reports) that appear days after discharge or encounter get added to the scanned chart needed for coding purposes?
If using charge capture forms who is responsible to get that to the remote coder?
How will physician questions and queries be handled?
Who will be in charge of quality control, compliance and answering coding questions?
Will the remote coder be given a separate phone line to address patient questions on insurance billing and/or statements?
Remember:
Being allowed the opportunity to be a remote coder, and not have to commute, deal with weather or traffic, office drama, coming in sick, etc, is a privilege not a right. If you are given the opportunity, it is up to you to respect the process and make sure you have what it takes to be a successful remote healthcare professional.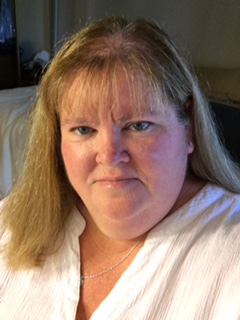 BS, CPC, CCC, CEMC, CCS, CCS-P, CMC, CMSCS, ACS-CA, SCP-CA, QMGC, QMCRC, QMPM
Ms. Terry Fletcher is a Healthcare Coding and Reimbursement Consultant, Educator and Auditor based in Southern California. With over 30-years experience, Ms. Fletcher teaches over 100 specialty coding Seminars, Teleconferences and Webinars every year. You can find her CodeCast® podcast series, focusing on Physician Coding, Billing, Reimbursement, compliance, and Medical industry revenue opportunities, on iTunes, Stitcher, TuneIn, and Google Play.
Terry is also an NAMAS Member and Podcast Host, and host of the NSCHBC Edge Podcast.