Take Terry Fletcher's expertise with you everywhere you go.
New 2018 reference guides are now available including updates to the Cardiology Coding Resource, Orthopedic Coding Resource, and Gastroenterology Coding Resource.
Each coding book can be purchased on the products page. More details about each guide, and how to purchase them, is listed below.
Cardiology Coding Workbook, by Terry Fletcher
Your handbook for easy coding, quick referencing, and examples of your most routine services. Every Cardiology Coder, Biller, Collector and Administrator needs this coding tool for easy understanding and clear direction on Coding for Cardiology.
Orthopedic Coding Workbook, by Terry Fletcher
An at-your-fingertips pocket guide to Orthopedic Coding and Billing. Every Orthopedic Coding and Billing office will find this tool their "go to" reference for routine Orthopedic coding.
Gastroenterology Coding Workbook, by Terry Fletcher
A desk reference guide to easily assist GI practices with Endoscopy Coding, Modifier usage, and Screening rules. This easy to understand quick guide for all routine GI services is a "must have" for every Gastroenterology Billing office.
How to purchase

Please visit the products page for more information on you can purchase each of these specialty coding guides.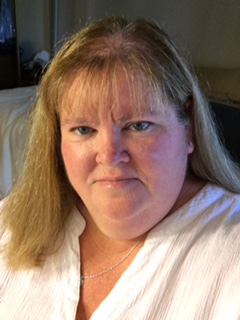 BS, CPC, CCC, CEMC, SCP-CA, ACS-CA, CCS-P, CCS, CMSCS, CMCS, CMC, QMGC, QMCRC
Ms. Terry Fletcher is a healthcare coding and billing consultant based in Southern California. With over 30-years experience, Ms. Fletcher teaches over 100 specialty coding Seminars, Teleconferences and Webinars every year. You can find her CodeCast™ podcast series, focusing on Physician Coding, Billing, Reimbursement, compliance, and Medical industry revenue opportunities, on iTunes, Stitcher, TuneIn, and Google Play.