Discover Pods "spotlights" Terry Fletcher's CodeCast Podcast
If you love podcasts, chances are you've tried to find your favorites by searching the Internet. Oftentimes, locating that new must-listen show can be a challenge.
That's where Discover Pods comes in. An unbiased medium created to work around the seldom changing top charts of established services such as iTunes or Stitcher, Discover Pods helps connects listeners with new and popular programs.
Recently, Discover Pods' "Podcast Spotlight" shined on our own CodeCast Podcast:
CodeCast aims to provide healthcare industry professionals and physicians maximize their earnings by understanding new rules, regulations, and reimbursement areas. Episodes typically range under 30 minutes and are formatted to provide listeners with actionable advice they can take back to their organization.
For the full interview with Ms. Fletcher, please click on the link below.
Full Article: https://discoverpods.com/podcast-spotlight-codecast-medical-billing-coding-insights/
Photo Credit: Discover Pods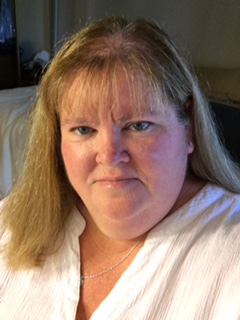 BS, CPC, CCC, CEMC, SCP-CA, ACS-CA, CCS-P, CCS, CMSCS, CMCS, CMC, QMGC, QMCRC
Ms. Terry Fletcher is a healthcare coding and billing consultant based in Southern California. With over 30-years experience, Ms. Fletcher teaches over 100 specialty coding Seminars, Teleconferences and Webinars every year. You can find her CodeCast™ podcast series, focusing on Physician Coding, Billing, Reimbursement, compliance, and Medical industry revenue opportunities, on iTunes, Stitcher, TuneIn, and Google Play.