The Affordable Care Act (ACA) mandated Telehealth Medicare reimbursement for specific Telemedicine/Telehealth services
A recent news release from AMA regarding the use of Telemedicine states:
Telehealth and Telemedicine are another stage in the ongoing evolution in new models for the delivery of care and patient-physician interactions.
AMA Board member Jack Resnick MD also added:
The new AMA ethical guidance notes, that while new technologies and new models of care will continue to emerge, physicians' fundamental and ethical responsibilities do not change.
Medicare will pay for both a facility fee to the originating site and a separate payment to the distant site practitioner who provides the service only if the telemedicine service meets all of the following stipulations:
A physician or other authorized practitioner must provide the telehealth service(s).
The patient who receives the telemedicine service(s) must be enrolled in Medicare Part B and receive the service at an approved/accepted telemedicine originating site.
The qualified physician must employ interactive, real time, two-way telecommunications equipment that includes both audio and video when he/she provides the telemedicine service. This means services through a face-to-face live video conferencing technology.
The service must appear on the Medicare's list of approved telemedicine services.
We will be posting a Telehealth Services FAQ's on December 1st, 2017.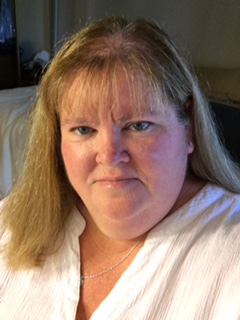 BS, CPC, CCC, CEMC, CCS, CCS-P, CMC, CMSCS, ACS-CA, SCP-CA, QMGC, QMCRC, QMPM
Ms. Terry Fletcher is a Healthcare Coding and Reimbursement Consultant, Educator and Auditor based in Southern California. With over 30-years experience, Ms. Fletcher teaches over 100 specialty coding Seminars, Teleconferences and Webinars every year. You can find her CodeCast® podcast series, focusing on Physician Coding, Billing, Reimbursement, compliance, and Medical industry revenue opportunities, on iTunes, Stitcher, TuneIn, and Google Play.
Terry is also an NAMAS Member and Podcast Host, and host of the NSCHBC Edge Podcast.