Medicare and the AMA have published the 2021 E/M Documentation Update and the changes they intend to make are less than a year away from implementation date of January 1st, 2021.
What does this mean for the people documenting E/M services, assigning the code levels, educating physicians and auditing their records? As any coder is well aware, when a provider is contracted with a payer, they must follow the guidelines and policies specific to the contract they have signed, and it may not be streamlined with CMS guidelines, but as a rule, most should follow the CPT® guidelines as that is the AMA coding reference book.
Now that the AMA and CMS have published these changes, what will the significant differences be from the current, 2020 rules we now follow? Will we end up with a better way to level our office visit codes or will this just cause chaos in E/M coding assignments? Who among multiple commercial payers will or won't adopt the changes? And what, specifically are the new CPT ® AMA E/M changes?
Which E/M Codes are Affected?
The new AMA CPT E/M changes are specific to Office or Other Outpatient Services (99201–99205 and 99211–99215) codes and along with ER and Observations services. No other services have been targeted, but there is an expectation more changes will come in the coming years. These changes include:
Deletion of 99201
Changes to the medical decision-making table
Changes to the prolonged services codes with deletions and new add on codes for time
Say Goodbye to 99201
The AMA will delete 99201 from this set of codes. That is an official code deletion meaning it will no longer appear in the CPT codebook after 2020. There are some situations in which you may still need to report 99201, such as states that will not immediately adopt the 2021 CPT code changes (e.g., workers compensation payers).
New Guidelines
To ensure all parties involved understand there is going to be a different set of coding rules for 99201–99215, CPT plans to publish the new guidelines (specific to these codes) under their own section header in the Evaluation and Management section of CPT.
Documentation will now focus on the physician's thought processes on how to take care of patients, instead of the current mandatory standards of click and paste or templated checked box scenarios through EHR systems.
These changes are part of the Patient Over Paperwork Initiative, which aims to reduce the documentation burden on covered health care providers. While Medicare is the only payer currently discussing these changes, the conversation follows recent efforts by the Centers for Medicare and Medicaid Services (CMS) to make health care more efficient and patient-centric.
Changes will include:
Guidelines Common to All E/M Services
Section Overview: Identifying and explaining the new guidelines which are applicable only to the Office or Other Outpatient codes (99202–99205)
Summary of Guideline Differences: Including a table that identifies the differences between the different sets of guidelines
Revised existing E/M guidelines: Ensuring there isn't any conflicting information between the different sets of guidelines
Definitions and Terms have been updated for 2021
Guidelines for reporting "Time" when more than one individual performs distinct parts of an E/M service, along with total time on a given date, including coordination of care
Revision of the MDM Table to include for Office or Other Outpatient Services-specific scoring information
Changes in Component Scoring
Although documentation of history and physical examination will still be required to some degree, the amount of history or number of body areas and/or organ systems examined and documented will not be part of the scoring used to determine the overall E/M level of service. Instead, medical decision making (MDM) or total time will be used to make that determination. Additionally, and as always, medical necessity for the level of service must be identifiable within the documentation. There are reports that the Marshall Field Clinic auditing tool will be front and center in this transition.
The impact these 2021 E&M changes will have means practices need to begin evaluating current workflows, thinking, planning, and strategizing now. Remember, how workflow and processes changed when moving from ICD-9 to ICD-10 in 2015? Practices will need to prepare and implement scheduled 2021 E&M updates in much the same way.
How to Register for our OnDemand Session(s)
Please join us as Terry Fletcher BS, CPC, CCC, CEMC, CCS, CCS-P, CMC, CMSCS, ACS-CA, SCP-CA, QMGC, QMCRC, QMPM as she presents her multi-part series on these changes.
Part 1 – E/M Guidelines for 2021 – Documentation Changes
Part 2 – How to Level your E/M based on the 2021 Guidelines- Educating Providers
Part 3 – Self-Auditing your practice, practice liability, and CMS vs. Commercial Policies in 2021
You can register for all sessions or individual sessions. We recommend you register for all sessions to get the package discount.
Cost: $199 per session or $425 for the full three-session package. All of these sessions are available onDemand and will be send monthly as we update the CMS information flow. Upon payment, session 1 will be emailed to you within 24-hours.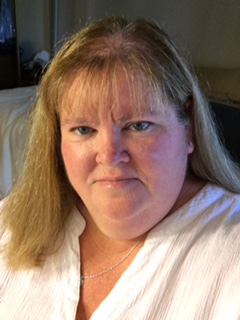 BS, CPC, CCC, CEMC, SCP-CA, ACS-CA, CCS-P, CCS, CMSCS, CMCS, CMC, QMGC, QMCRC
Ms. Terry Fletcher is a healthcare coding and billing consultant based in Southern California. With over 30-years experience, Ms. Fletcher teaches over 100 specialty coding Seminars, Teleconferences and Webinars every year. You can find her CodeCast™ podcast series, focusing on Physician Coding, Billing, Reimbursement, compliance, and Medical industry revenue opportunities, on iTunes, Stitcher, TuneIn, and Google Play.