The Centers for Medicare & Medicaid Services (CMS) issued guidance on Health and Human Services (HHS) 1135 Waiver authority that broadens access to Medicare telehealth services. This guidance comes from a CMS FAQ sheet "white paper", Effective March 6, 2020 and for the duration of the COVID-19 (PHE) Public Health Emergency. CMS will:
Waive geographic restrictions, meaning patients can receive telehealth services in non-rural areas;
Waive originating site restrictions, meaning patients can receive telehealth services from their home;
Allow use of telephones and smart devices, as an office visit with their physician, that have "2-way interactive audio and video-capabilities"; (phone call only have specific HCPCS codes)
G-codes are allowed for "inpatient and emergency department" services.
Allow reimbursement for any telehealth services "covered code", including Office Visits (99201-99215), even if unrelated to COVID-19 diagnosis, screening, or treatment, with acceptable 2-way telecommunication audio-video capabilities.
Will not enforce the established patient relationship requirement, as determined by CPT Guidelines that a patient see a provider within the last three years.
Physicians can use their "home office" as a Distant site during PHE
Allow specific providers to provide Telehealth services
Will allow for verbal "consents"… and more
The Medicare telemedicine healthcare provider fact sheet can be found at:
The Medicare FAQ on these telehealth waivers can be found at:
The Enforcement Discretion for telehealth remote communications during the COVID-19 notice can be found at:
Commercial Plans have been directed by State Governors on expanding their Telehealth Benefits. We will have the updates for you in our OnDemand Webinar below. Both CMS and Commercial Plan updates will be addressed.
Information for this Webcast will be current as on 3.28.2020, but expect more updates on this in the days and weeks ahead!
How To Register
Please join Terry Fletcher BS, CPC, CCC, CEMC, CCS, CCS-P, CMC, CMSCS, ACS-CA, SCP-CA, QMGC, QMCRC, QMPM for an on-demand webinar on how to implement these changes and more.
You can register for this session by clicking the button below and scrolling to the down to the register section.
Cost: $299.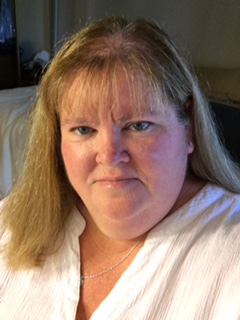 BS, CPC, CCC, CEMC, SCP-CA, ACS-CA, CCS-P, CCS, CMSCS, CMCS, CMC, QMGC, QMCRC
Ms. Terry Fletcher is a healthcare coding and billing consultant based in Southern California. With over 30-years experience, Ms. Fletcher teaches over 100 specialty coding Seminars, Teleconferences and Webinars every year. You can find her CodeCast™ podcast series, focusing on Physician Coding, Billing, Reimbursement, compliance, and Medical industry revenue opportunities, on iTunes, Stitcher, TuneIn, and Google Play.