This month is "heart" month as we bring awareness to cardiovascular disease, especially in women. In keeping with that theme, our Virtual Webinar 2-day Conference for April will focus on Coding for Cardiology services, both diagnostic (the basics) and more advanced procedures (PCI, EVAR and Valve Replacements). We also want to bring attention to the specialty of Interventional Radiology, both on the Diagnostic side of coding, as well as the lower extremity, more challenging cases to code.
Your Webinar's leaders will be coding experts, Terry Fletcher CPC, CCC, CEMC, CCS, CCS-P, CMC, CMSCS, ACS-CA, SCP-CA, QMCRC, QMGC, QMPM and Stacie Buck RHIA, CCS-P, RCC, RCCIR, CIRCC. Both speakers will cover the basics and the advanced coding for Cardiology and IR respectively.
See below for the Webinar highlights.
---
In the Cath Lab
Thursday 10/22/2020 Session 1
9:00 am – 10:20 am PST
This session will provide instruction on heart catheterizations, interventions, as well as moderate sedation capture and "extras" that are often missed during routine procedures, such as aortic root injections, FFR/IFR coding, thrombectomy coding and more.
---
IR Basics: Mastering Diagnostic Angiography Coding
Thursday 10/22/2020 Session 2
10:30 am – 12:00 noon PST
This session will provide instruction on how to correctly code for diagnostic angiography services.  The following will be discussed: head and neck angiography, upper and lower extremity angiography, abdominal and pelvic angiography.  Participants will learn common terminology associated with interventional radiology procedures, as well as the rules for assigning catheterization codes and diagnostic angiography codes.
At the completion of this session, participants will be able to:
Correctly assign catheterization and radiological supervision and interpretation codes for diagnostic angiography of the arterial system
Interpret documentation provided in interventional radiology reports, including definitions of key terms affecting code assignment
Describe non-selective vs. selective catheterization and explain how to choose correct catheterization codes for multiple vascular families
Determine the requirements for assigning specific radiological supervision and interpretation codes
Explain differing rules for different body areas, such as head/neck angiography vs. extremity and visceral studies
---
Advanced IR – Coding for Lower Extremity Therapeutic Interventions
Friday 10/23/2020 Session 3
6:00 am – 7:30 am PST
This session will provide instruction on how to correctly code for lower extremity interventions that are performed in the outpatient setting.  Specifically, the following procedure types will be discussed: angioplasty, stent placement, atherectomy, thrombectomy and thrombolysis.  Participants will learn the coding rules associated with each of these procedures including which components are bundled and those that may be reported separately, and how to correctly apply NCCI manual instruction when coding these procedures. Additionally, when to report diagnostic angiograms in conjunction with therapeutic interventions will be discussed. Participants will be provided with coding scenarios that illustrate the concepts that are presented.
---
Advanced Cardiology: Endovascular Repairs for pseudoanerysms, TAVR and other Valve repair Coding
Friday 10/23/2020 Session 4
7:45 am – 9:00 am PST
This session will provide guidance for EVAR procedural coding. There are many codes that are not inclusive of these global procedures, and many reportable services are being missed on charge masters and charge capture forms, to include, extension prosthesis(es), percutaneous access and closure delivery devices, when appropriate, open exposures, and more. This session will also instruct on Transcatheter aortic valve replacement (TAVR) coding as well as Mitral Valve (Clip), Pulmonary Valve, Tricuspid valve procedural coding and more.
---
How To Register
You do not want to miss these important educational sessions for the seasoned coder and the new to the specialty coder.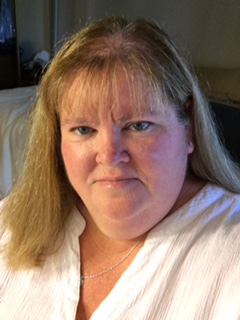 BS, CPC, CCC, CEMC, SCP-CA, ACS-CA, CCS-P, CCS, CMSCS, CMCS, CMC, QMGC, QMCRC
Ms. Terry Fletcher is a healthcare coding and billing consultant based in Southern California. With over 30-years experience, Ms. Fletcher teaches over 100 specialty coding Seminars, Teleconferences and Webinars every year. You can find her CodeCast™ podcast series, focusing on Physician Coding, Billing, Reimbursement, compliance, and Medical industry revenue opportunities, on iTunes, Stitcher, TuneIn, and Google Play.