Hierarchical condition category (HCC) coding is a risk-adjustment model originally designed to estimate future health care costs for patients. The Centers for Medicare & Medicaid Services (CMS) HCC model was initiated in 2004 but is becoming increasingly prevalent as the environment shifts to value-based payment models.
May 14th Part 1
Hierarchical Condition Categories (HCC) Defined Part 1
HCCs are derived from ICD codes (diagnoses) via retrospective review of claims data.
ICD codes are factored into the algorithm regardless of site of service (inpatient or outpatient), provider type (physician or extender), or order of diagnosis (primary or secondary).
An ICD code maps to exactly one HCC, but not all ICD codes map to an HCC. Approximately 10,000 ICD-10 codes map to an HCC, but this is just 14 percent of the approximately 69,000 diagnosis codes.
The CMS-HCC model focuses on chronic health conditions likely to affect long-term health expenditures and purposefully excludes non-diagnostic diagnoses (e.g., a diagnosis of abdominal pain), clinically insignificant diagnoses (e.g., a sprain), or diagnoses that are definitively treated (e.g., acute appendicitis).
HCCs are termed hierarchical because, for some disease states such as diabetes, multiple HCCs capture differing severity of illness. Within an HCC grouping, a patient is assigned only the HCC that corresponds to the most severe manifestation documented. For example, if review of a beneficiary's claims data finds ICD codes mapping to both HCC 17, Diabetes with acute complications (e.g., ICD-10-CM code E08.11), and HCC 19, Diabetes without complication (e.g., ICD-10 code E08.9), the model would assign only HCC 17, because it is the more severe manifestation of diabetes.
May 14th Part 2
Hierarchical Condition Categories (HCC) Smart Capture Part 2
The CMS-HCC risk-adjustment model was designed to most accurately predict spending at the group level, not the individual beneficiary level. Thus, the expenditure predicted for an individual beneficiary is likely to be less accurate than the expenditure predicted for a group of beneficiaries.
It is more helpful, then, to look at risk scores at the practice level. To manage risk effectively, a practice should know its risk score for each insurer with which it has a value-based contract. If your practice doesn't have this data, ask for it.
May 21st Part 3
Hierarchical Condition Categories (HCC) Learning how to score (RAF) Part 3
Why is HCC coding important?
Hierarchical condition category coding helps communicate patient complexity and paint a picture of the whole patient. In addition to helping predict health care resource utilization, RAF scores are used to risk adjust quality and cost metrics. By accounting for difference in patient complexity, quality and cost performance can be more appropriately measured.
*Example #1: A 68-year-old patient with type 2 diabetes with no complications, hypertension, and a body mass index (BMI) of 37.2  
| ICD-10 | DESCRIPTION | RAF |
| --- | --- | --- |
| E11.9 | Type 2 diabetes with no complications | |
| I10 | Hypertension | |
| Z68.37 | BMI of 37.2 | |
| | Total Risk= | 0 |
*Example #2: A 68-year old patient with type 2 diabetes with diabetic polyneuropathy, hypertension, morbid obesity with a BMI of 37.2, and status post-left below knee amputation (BKA) 
| ICD-10 | DESCRIPTION | RAF |
| --- | --- | --- |
| E11.42 | Type 2 diabetes with diabetic polyneuropathy | 0.0368 |
| I10 | Hypertension | |
| E66.01 & Z68.37 | Morbid obesity with a BMI of 37.2 | 0.365 |
| Z89.512 | Status post-left BKA | 0.779 |
| | Total Optimized Risk | 1.1808 |
*These are sample patients only, using 2017 CMS HCC model values and 2018 ICD-10 codes.
May 21st Part 4
Hierarchical Condition Categories (HCC) Example Tools for Compliance Part
Characteristics of CMS HCC Model / Risk Adjustment 101
Payment methodology used by Medicare Advantage health plan to adjust health plan payments
Based on the enrollee health status and demographic characteristics
Hierarchical Condition Category (HCC) Model
Join us for these important HCC webinars in May
For more on how to calculate your risk scores, document and capture HCC's appropriately, and why all of this is important to your practice's over all survival, register for our "HCC Webinar: The basics in hierarchical condition category" on May 14th, 2019 for Part 1 (the basics) and Part 2 (How this works) of this important series.
We will follow with up with two more sessions on May 21st, 2019.
You can find our registration access on our Specialty Coding Seminars page or click the buttons below to sign up for each webinar: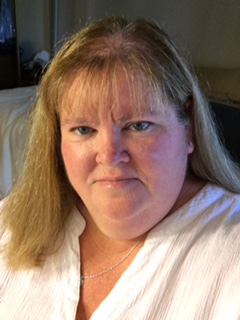 BS, CPC, CCC, CEMC, SCP-CA, ACS-CA, CCS-P, CCS, CMSCS, CMCS, CMC, QMGC, QMCRC
Ms. Terry Fletcher is a healthcare coding and billing consultant based in Southern California. With over 30-years experience, Ms. Fletcher teaches over 100 specialty coding Seminars, Teleconferences and Webinars every year. You can find her CodeCast™ podcast series, focusing on Physician Coding, Billing, Reimbursement, compliance, and Medical industry revenue opportunities, on iTunes, Stitcher, TuneIn, and Google Play.