Modifiers indicate that a service or procedure performed has been altered by some specific circumstance, but not changed in its definition or code. They are used to add information or change the description of service in order to improve accuracy or specificity of a CPT® code. Modifiers can be alphabetic, numeric or a combination of both, but will always be two digits. Some modifiers cause automated pricing changes, while others are used for information only.
When selecting the appropriate modifier to report on your claim, please ensure that it is valid for the date of service billed.
If more than one modifier is needed, you would list the Payment modifiers—those that affect reimbursement directly—first. Informational or statistical modifiers (e.g., any modifier not classified as a payment modifier) should be listed after the payment modifier.
If multiple informational/statistical modifiers apply, you may list them in any order (as long as they are listed after payment modifiers).
Note: It is up to the provider (coder) to determine if a modifier applies, and then choose the most appropriate modifier based on medical documentation.
Our Modifiers Webinar will give you workable examples on who to successfully use the 25, 24 and 59 modifiers, along with the X modifiers. We will expand your knowledge with clear Medicare and Commercial plan instructions with ICD-10-CM codes linked to modifiers as well.
Join us on Wednesday, May 22nd 11am EDT for this important webcast: Modifiers are your Key to Reimbursement. Click here to register.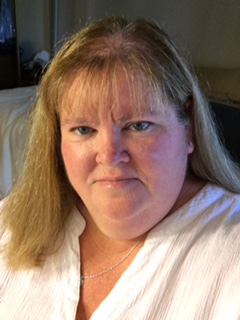 BS, CPC, CCC, CEMC, SCP-CA, ACS-CA, CCS-P, CCS, CMSCS, CMCS, CMC, QMGC, QMCRC
Ms. Terry Fletcher is a healthcare coding and billing consultant based in Southern California. With over 30-years experience, Ms. Fletcher teaches over 100 specialty coding Seminars, Teleconferences and Webinars every year. You can find her CodeCast™ podcast series, focusing on Physician Coding, Billing, Reimbursement, compliance, and Medical industry revenue opportunities, on iTunes, Stitcher, TuneIn, and Google Play.