Coding for closed treatment of fractures is nuanced and complex, which can lead to coding confusion. Our upcoming educational Webcast on May 15th, 2019 clarifies how to code for this form of treatment for successful claim payment.
Any physician or qualified health care provider may consider the following methods of coding for closed treatment of a fracture under Current Procedural Terminology (CPT®) codes:
Global
The physician reports the services by using the 90-day global fracture treatment code, with or without an evaluation and management (E&M) service that resulted in the decision for closed treatment and/or was related to a separate injury or separate diagnosis.
Itemized
The physician reports each service independently using E&M codes and cast/splint codes but does not enter into a 90-day global period.
"Restorative treatment" and follow-up care
The two keys to understanding the appropriate coding for closed treatment of fractures is to first determine whether the physician provides "restorative treatment" of the fracture; second, determine whether the same physician will be providing all the follow-up care within the 90-day global period. Restorative treatment is more than simply realigning the limb and applying a splint or cast; rather, it entails a closed reduction by the application of manually applied forces, with follow up care.
Closed Treatment without manipulation
However, if a physician treats a patient for a fracture that does not require restorative care and there are no planned post-service follow-up visits by the same physician, the physician should NOT bill for global fracture treatment; instead, he or she should use the appropriate E&M code and a casting or splinting code, if casting or splinting is provided.
Further, if the physician also debrides necrotic tissue or foreign material that has built up due the injury, prior to the fracture care, there are potential additional CPT® codes to capture that would maximize your fracture care revenue.
Join us for this important Webinar on Fracture Care CPT® Coding on Wednesday May 15th, 2019 1pm EST
You can find our registration access on our Services Page and click on Specialty Coding Seminars or click on the button below to register: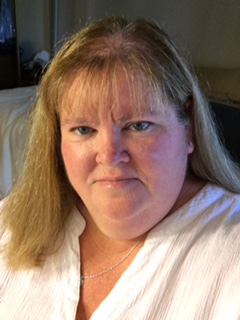 BS, CPC, CCC, CEMC, SCP-CA, ACS-CA, CCS-P, CCS, CMSCS, CMCS, CMC, QMGC, QMCRC
Ms. Terry Fletcher is a healthcare coding and billing consultant based in Southern California. With over 30-years experience, Ms. Fletcher teaches over 100 specialty coding Seminars, Teleconferences and Webinars every year. You can find her CodeCast™ podcast series, focusing on Physician Coding, Billing, Reimbursement, compliance, and Medical industry revenue opportunities, on iTunes, Stitcher, TuneIn, and Google Play.