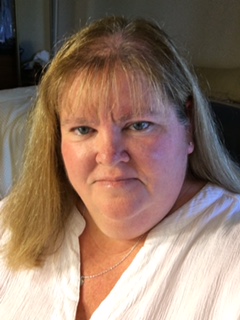 Terry A. Fletcher BS, CPC, CCC, CEMC, SCP-CA, ACS-CA, CCS-P, CCS, CMSCS, CMCS, CMC
Ms. Terry Fletcher is a Specialty Coding Industry Coding and Billing Expert, Auditor and Educator based in Laguna Beach, California, with over 30 years medical industry experience. Terry is a past member of the National Advisory Board for AAPC, past Chair of the AAPCCA, and AAPC National and Regional Conference Educator.
Ms. Fletcher is the Technical Editor for the Select Coder® from DecisionHealth, Editorial Advisor for Cardiology Coding Alert! & Practice Management Coding Alert! from The Coding Institute. Terry is the co-author of the Peripheral-Cardiology Coder from Medlearn. Ms. Fletcher is an Educator for McVey Seminars, MGMA, Audio Educator, AAPC, AHIMA, MedlearnMedia, OnlineAudioTraining.com, DecisionHealth and PioneerEducator, teaching over 100 specialty coding Seminars, Teleconferences, and Webinars every year.
Terry is the author of several coding and reimbursement publications, as well as a practice auditor for multiple specialty practices around the country. Ms. Fletcher moderates her own Coding Corner Network for online CPT/ICD-10-CM Coding Questions from physician coders around the country.
Terry will be introducing her CodeCast® Podcast series starting Fall 2017 on iTunes, GooglePlayMusic, StitcherRadio, and other platforms. Terry holds a bachelor's degree (BS) in economics, multiple certifications in coding, and her proficiency certification in ICD-10-CM: CPC, CCC, CEMC, SCP-CA, ACS-CA, CCS-P, CCS, CMSCS, CMCS, CMC. Her coding and reimbursement specialties include: Cardiology, Peripheral-Cardiology, Gastroenterology, E/M Auditing, Orthopedics, General Surgery, Neurology, and Interventional Radiology.